Mobil SHC Polyrex™ 102 EM
High Performance Electric Motor Bearing Grease
High Performance Mobil SHC™ Polyrex EM Series greases are specially formulated for electric-motor bearings. The advanced thickener formulation and proprietary manufacturing techniques provide improved bearing performance and protection for long electric motor life.
Mobil SHC Polyrex 102 EM Series has demonstrated up to 40% improvement in bearing torque reduction in controlled laboratory testing(*).
NEW Mobil SHC Polyrex™ 102 EM, scientifically proven to save energy
Consider reducing your energy consumption by switching lubrication. Introducing Mobil SHC Polyrex 102 EM, our first electric-motor bearing grease to be proven by lab tests to increase energy efficiency.
Read more
Add up your savings
Use our calculator tools to estimate your operation's potential savings from upgrading your conventional lubricant to Mobil SHC™ oil or grease. Then contact a lubrication expert to further refine your estimate.
The energy efficiency design is a trademark of Exxon Mobil Corporation.
(*) Torque reduction relates solely to the performance of Mobil SHC Polyrex 102 EM when compared to conventional (mineral) reference grease of a similar viscosity grade in a deep grove ball bearing. The technology used allows up to 40 % torque reduction compared to the reference when tested in a bearing under controlled conditions. Efficiency improvements will vary based on operating conditions and equipment.
Equipment lubricant recommendations
Our Mobil Serv℠ Product Selector tool will help you identify lubricant(s) for your specific equipment.
Data sheets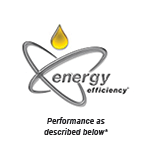 Features and Benefits
Mobil SHC Polyrex 102 EM and Mobil SHC Polyrex 103 EM offer the following features and benefits:
•  Outstanding long-life, extreme high-temperature lubrication of ball and roller bearings, particularly in sealed-for-life applications up to 180 C.
•  Reduced bearing torque vs conventional based greases
•  Increased stability versus conventional polyurea greases when subjected to mechanical shear forces
•  Excellent corrosion resistance and protection against rust and corrosion.
•  Low-noise properties suitable for lubrication of ball bearings in many noise-sensitive applications
•  Improved low temperature performance vs conventional based greases
Applications
Mobil SHC Polyrex 102 EM greases are recommended by major bearing and electric motor manufacturers for long-life lubrication of electric motor ball and roller bearings.
Mobil SHC Polyrex 103 EM is more specifically recommended for applications such as vertically mounted bearings, or very large motors where a stiffer grease consistency may be required by the OEM, and low noise properties are not required.
Mobil SHC Polyrex EM greases have been shown to be compatible with a number of ExxonMobil lithium complex greases, as well as competitive electric motor mineral polyurea products, as determined by the methodology of ASTM D6185.  For specific questions about grease compatibility, contact your Mobil representative.
Key applications include:
     •  Electric motor bearings
     •  Fin fan bearings
     •  High-temperature pump bearings
     •  Factory-filled, sealed-for-life ball bearings
     •  Ball or roller bearings operating at extreme high temperatures where low oil separation is required
     •  Mobil SHC Polyrex EM for ball or roller bearings operating in noise sensitive environments
Specifications and Approvals
| | | |
| --- | --- | --- |
| This product meets or exceeds the requirements of: | MOBIL SHC POLYREX 102 EM | MOBIL SHC POLYREX 103 EM |
| DIN 51825:2004-06 KHC2R-30 | X |   |
| DIN 51825:2004-06 KHC3R-20 |   | X |
Properties and Specifications
| | | |
| --- | --- | --- |
| Property | MOBIL SHC POLYREX 102 EM | MOBIL SHC POLYREX 103 EM |
| Grade | NLGI 2 | NLGI 3 |
| Thickener Type | Polyurea | Polyurea |
| Copper Strip Corrosion, Rating, ASTM D4048 | 1A | 1A |
| Dropping Point, °C, ASTM D2265 | 253 | 269 |
| Four-Ball Wear Test, Scar Diameter, mm, ASTM D2266 | 0.49 | 0.60 |
| Grease Appearance / Color, Visual | Green | Green |
| Low Temperature Torque, Running, -40 C, g-cm, ASTM D1478 | 540 | 1590 |
| Low Temperature Torque, Starting, -40 C, g-cm, ASTM D1478 | 4780 | 6780 |
| Oil Separation, 168 h @ 40 C, mass%, IP 121 | 0.0 |   |
| Oil Separation, 168 h @ 80 C, mass%, IP 121(mod) |   | 0.1 |
| Viscosity @ 100 C, Base Oil, mm2/s, ASTM D445 | 10.9 | 10.9 |
| Viscosity @ 40 C, Base Oil, mm2/s, ASTM D445 | 85 | 85 |
Health and Safety
Health and Safety recommendations for this product can be found on the Material Safety Data Sheet (MSDS) @ http://www.msds.exxonmobil.com/psims/psims.aspx